Cinema & TV Solution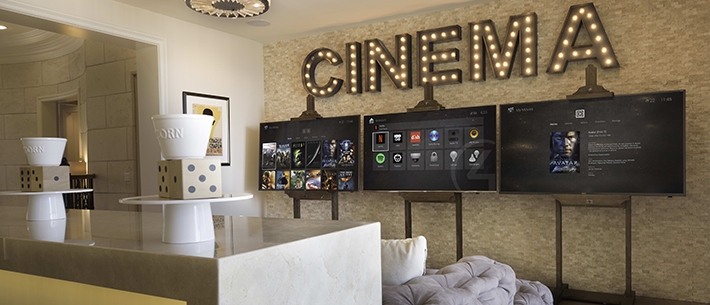 CINEMA ROOMS
For the ultimate cinematic experience, a dedicated room with a fixed front projection screen is the only choice. We'll make sure that all of the important cinema design considerations are taken into account, including lighting, seating, screen size, viewing angles, acoustic treatments, bass management, sound pressure levels, user interface, and much more.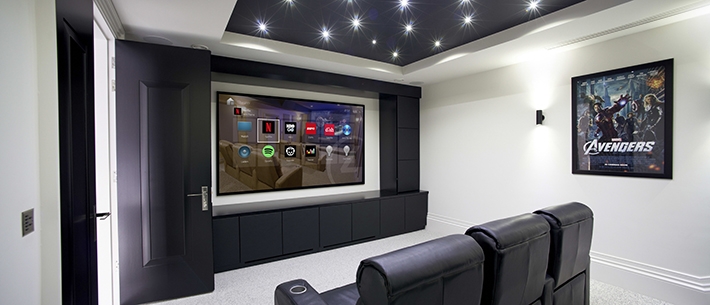 MEDIA ROOMS
Media rooms are typically brighter, mixed-use rooms like Family Rooms or Living Rooms. They tend to feature a large flat-screen TV and often a drop-down projection screen for event viewing. Speakers can be integrated into custom joinery, mounted in-ceiling, or just wall-hung. We'll work with you and your design team to find a solution that suits your interior. All of the quality considerations for a media room are the same as a cinema room.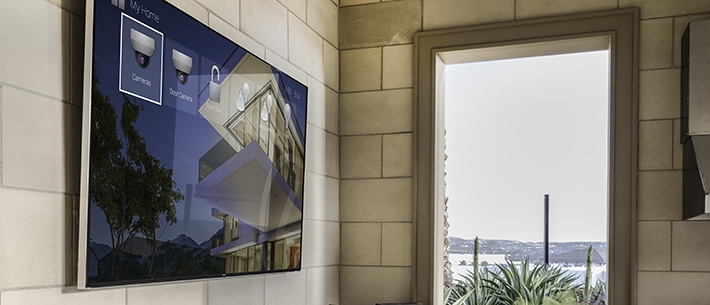 DISTRIBUTED TV
Depending on your viewing habits, a distributed TV system may be recommended. These systems allow all sources such as Sky Q and Apple TV to be centralized, which gives more viewing flexibility, better quality, and importantly a much cleaner installation with no visible cables or equipment. Just a screen on the wall and a single, easy to use remote control.