Music & Entertainment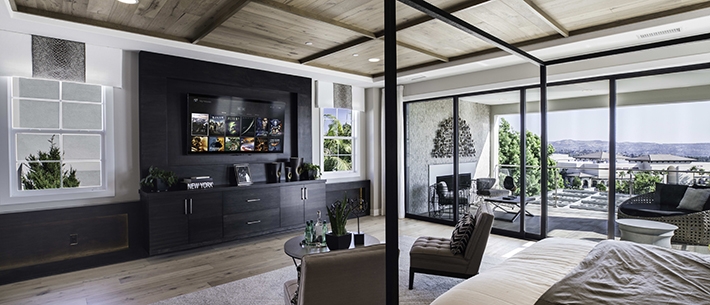 CONVENIENCE
It doesn't matter where your music collection is kept, you can play it through a Homeplay music system with ease. Our systems enjoy compatibility with Spotify Connect, Tidal, Airplay, TuneIn Radio, and much more. Listen to different music in different rooms, or link all rooms in your home together to play the same music – it's all super simple to do, just the way it should be. Got a favorite radio station or Podcast?.. how about a button on your custom engraved lighting keypad labeled 'Radio 2' (or whatever you prefer!) to start listening in an instant? Wherever you want great sound – from the garden to the garage, we've got your home covered.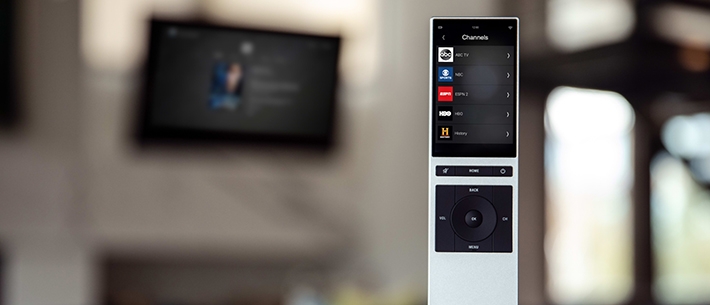 AESTHETICS
Having fantastic quality music throughout your home shouldn't come at the cost of your interior design. We work hard to make sure that all equipment is hidden from view and that speakers are integrated with the interior design. With a huge range of custom loudspeaker products available to us, Homeplay is highly experienced in designing and installing reference-quality sound systems that blend seamlessly with your decor. From custom paint-matched speakers to luxurious real wood veneers, to high-performance speakers mounted behind the acoustic fabric, or even completely invisible 'plaster-in' speakers… we've got options to satisfy any design requirement.
QUALITY
Rich, powerful sound changes the way you live in your home. Music becomes something to savor, not just something to have on in the background. Parties are more enjoyable when the sound is consistently clear and crisp throughout the entire room. Even talk radio and podcasts become more intelligible and less fatiguing when heard on a high-quality audio system. A high-quality garden speaker system will take your BBQs up a level – and because of the clever way we design our systems your neighbors won't be disturbed either. If you've never heard what a great music system sounds like, a visit to our Experience Centre is a must, so book an appointment today.